Other Brands
Not everyone loves the Classic Flap Bag or the Boy Bags. Some like something distinctive, others go for urban-chic. And that's okay because there are plenty of variation of Chanel handbags. For example, the Coco Eyelets Round Flap Bag, which has been introduced for the Cruise 2018 Collection. It's also quilted, but in a different way.
The Design
Designed in beautiful round shape, the Coco Eyelets Flap Bag is feminine but more ideal for the casual days. You can carry it with work of course, but match it with jeans for the best look. This bag is quilted just like most of Chanel's handbags, but in a different way. The diamond quilting is refined with little eyelets. It's elegant, but also urban-like.
The center is crafted with the signature smooth CC logo while the medium-sized chain strap is inspired by the Boy Bags. You can carry this bag cross body or on your shoulder.
The Interior
This handbag is large enough to carry all your daily essentials. And the good news is that it also comes in different size. If the small size is not large enough, then take the medium size.
The Sizes And Prices
Chanel Small Coco Eyelets Round Flap
Style code : A69992
Size: 5.5 x 7.9 x 3.9 inches
Price: $3900 USD, €3890 euro, £3610 GBP, $6540 SGD, $33900 HKD, $AUD, ¥517320 JPY, 20550 MYR, $5425 CAD
Chanel Coco Eyelets Round Flap Bag
Style code: A69993
Size: 6.3 x 9.1 x 3.9 inches
Price: $4300 USD, €4190 euro, £3880 GBP, $7040 SGD, $36500 HKD, ¥557280 JPY, 22130 MYR, $5850 CAD
More Colors And Images
Other Brands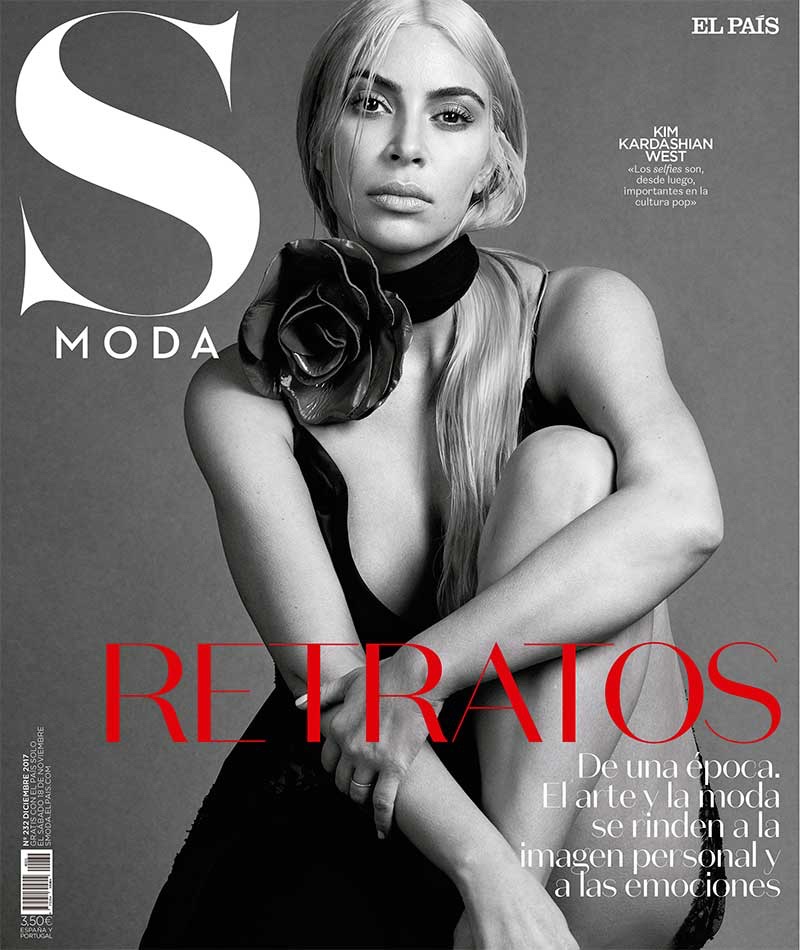 Kim Kardashian flaunts some skin on the December 2017 cover of S Moda. Lensed by David Slijper, the blonde beauty poses in a low-cut dress from Saint Laurent with a floral choker necklace also from the French label. In the accompanying shoot, Kim wears simply chic looks in the portraits. Stylist Francesca Rinciari dresses the 37-year-old in leather jackets and crisp shirts.
Related: Kim Kardashian Sizzles in Fall Beauty Looks for Vogue Mexico
COVER SHOOT: KIM KARDASHIAN FOR S MODA DECEMBER 2017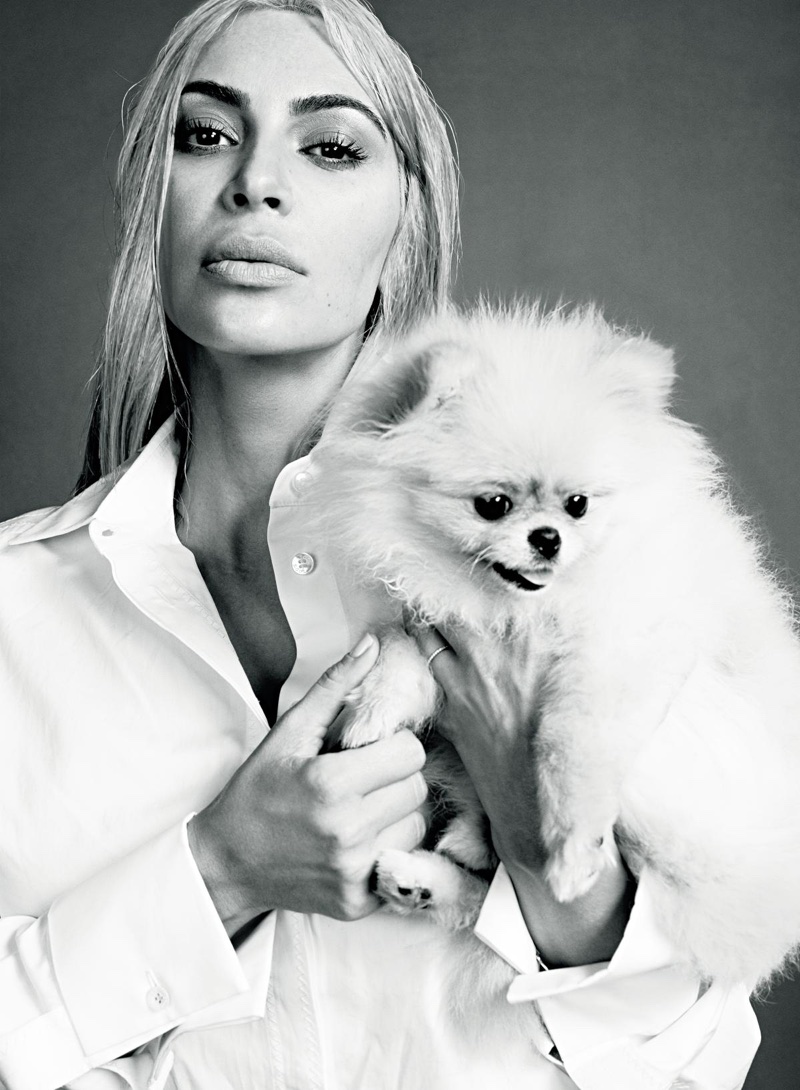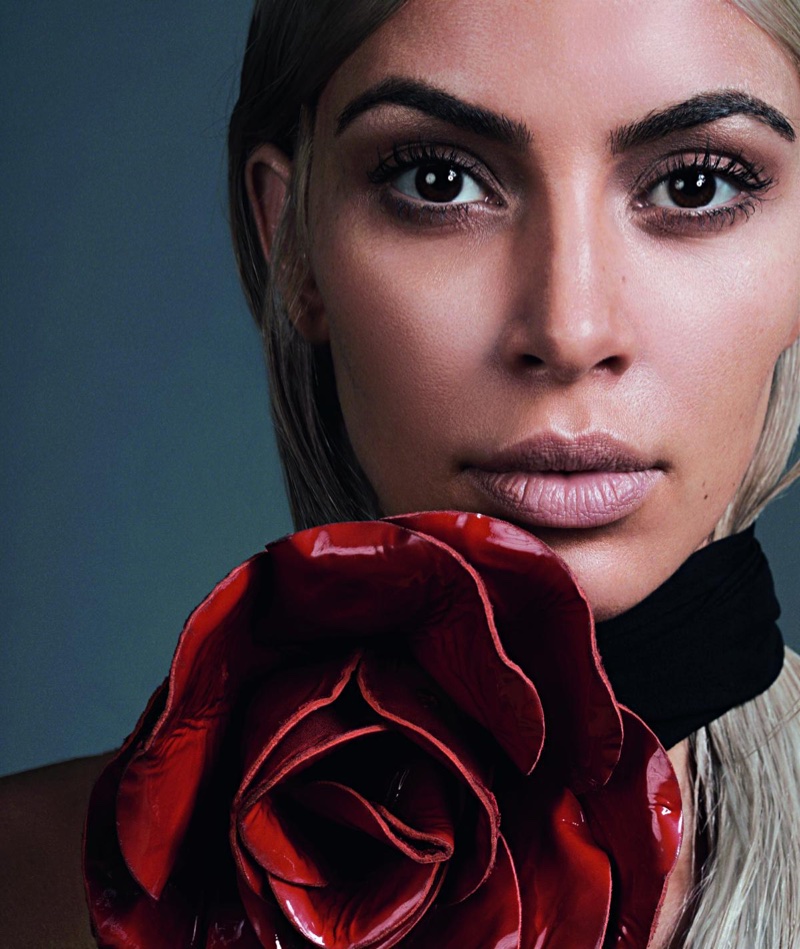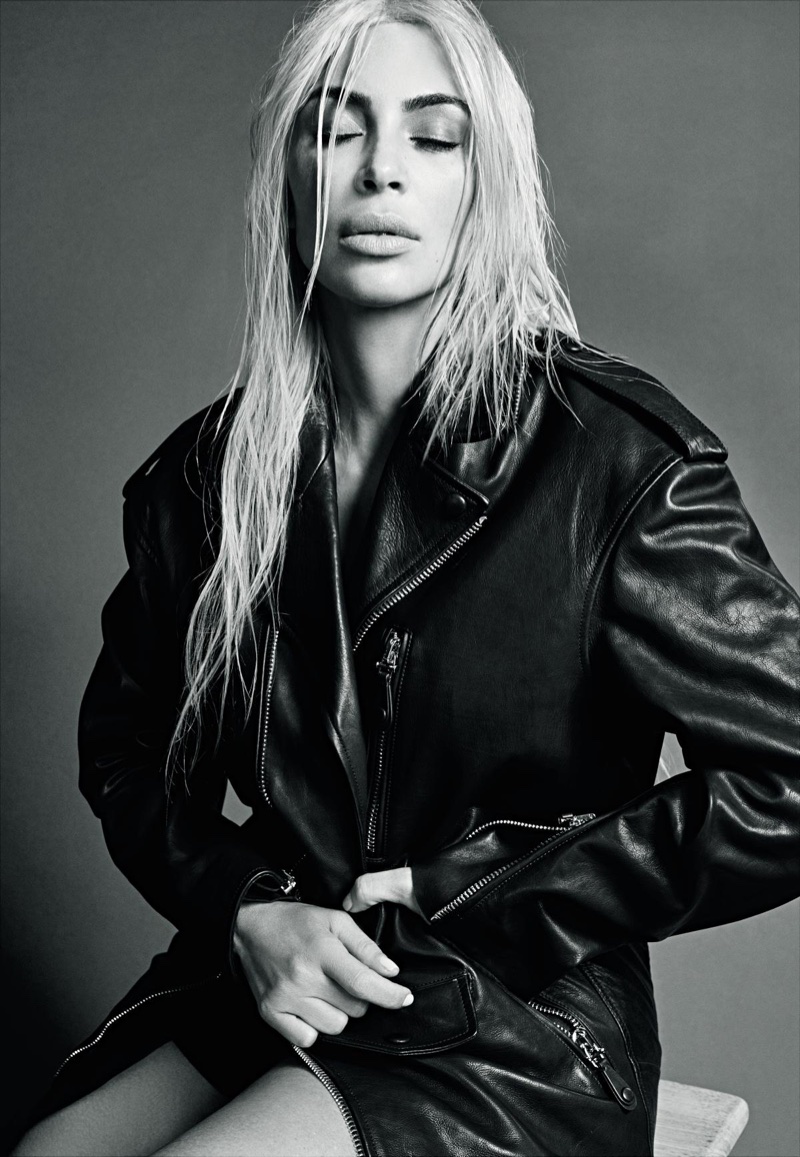 Other Brands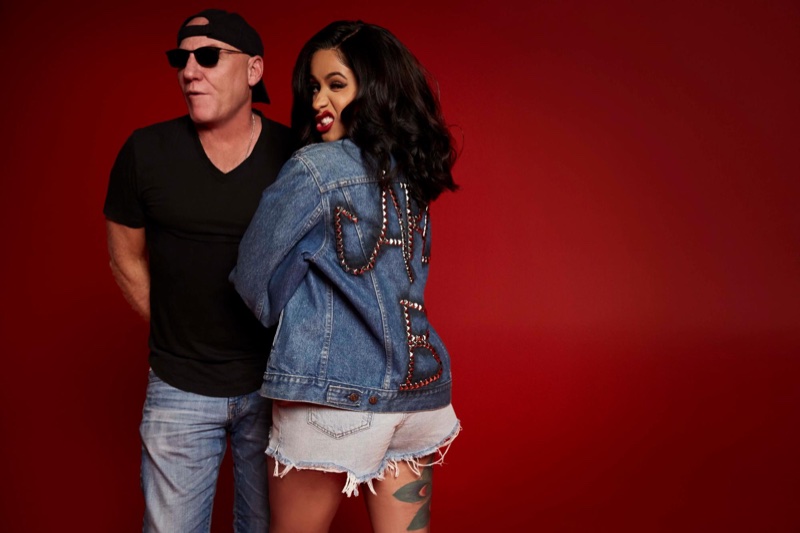 With her breakout hit 'Bodak Yellow' under her belt, rapper Cardi B lands her first major fashion collaboration with Steve Madden. The shoe brand tapped the 25-year-old New Yorker for a new campaign featuring on-trend footwear styles. Handpicked by Cardi, the silhouettes range from pumps like 'Daisie', thigh-high boots such as 'Dominique' and lace-up booties like 'Satisfied'. Prices range between $89.99 to $229.95. Cardi also appears in a series of short clips, describing the shoes in her own, unique way.
Related: 8 Chic Holiday Shoe Styles from Steve Madden
CARDI B X STEVE MADDEN SHOES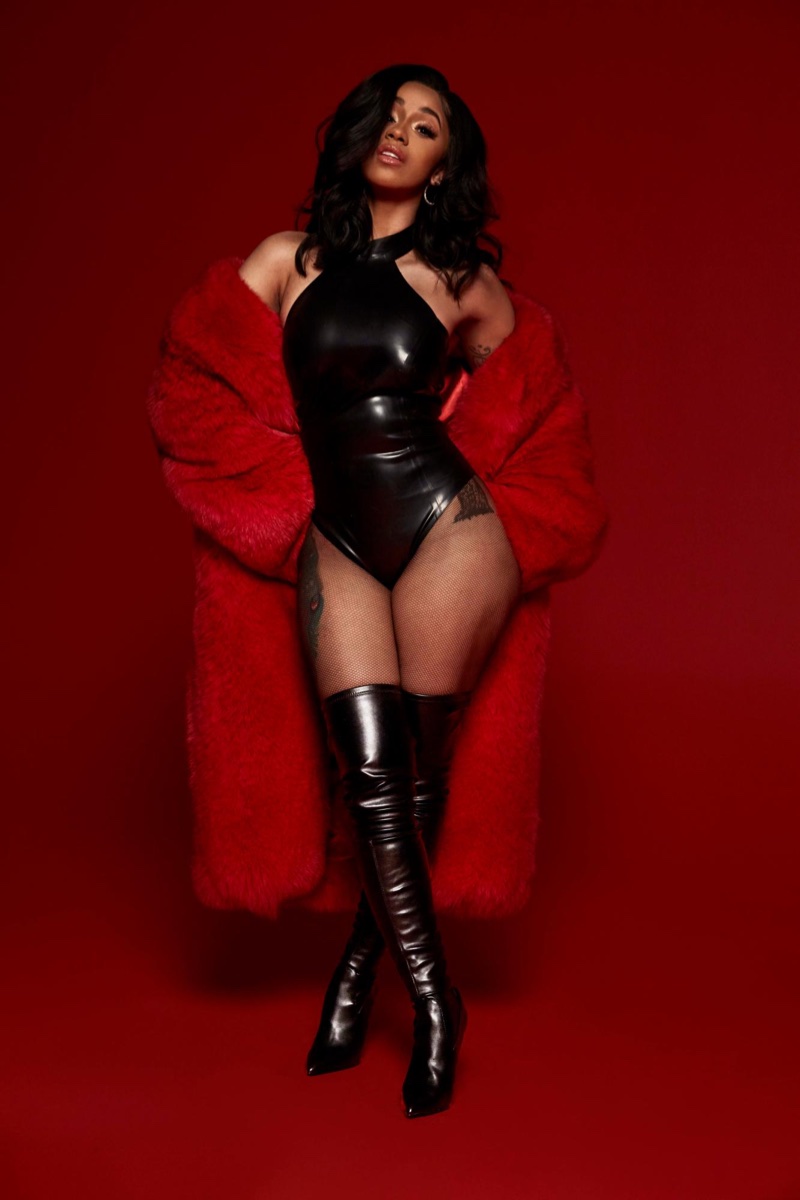 "I'm so excited to be collaborating with one of my all-time favorite shoe designers! As a little girl I would die for a pair of Steve Madden shoes, now I'm working with him! It's really a dream come true."
Cardi B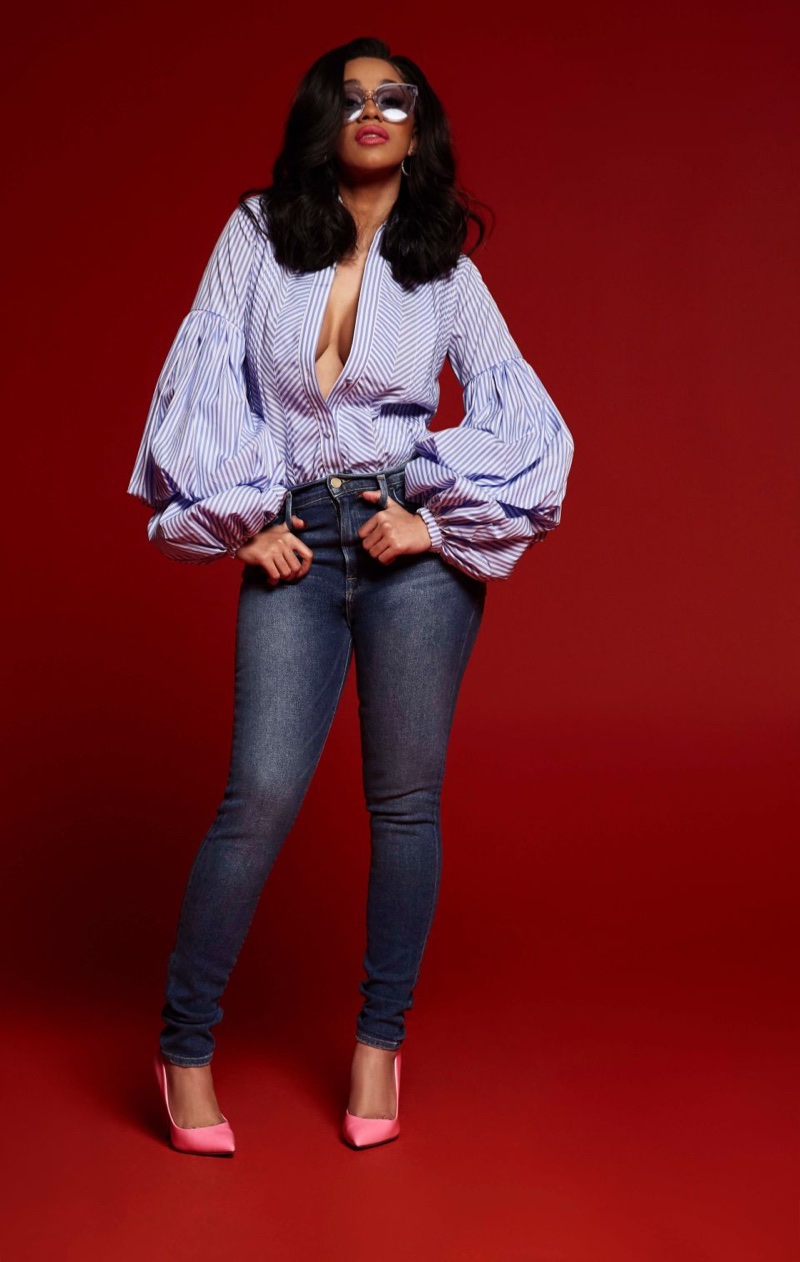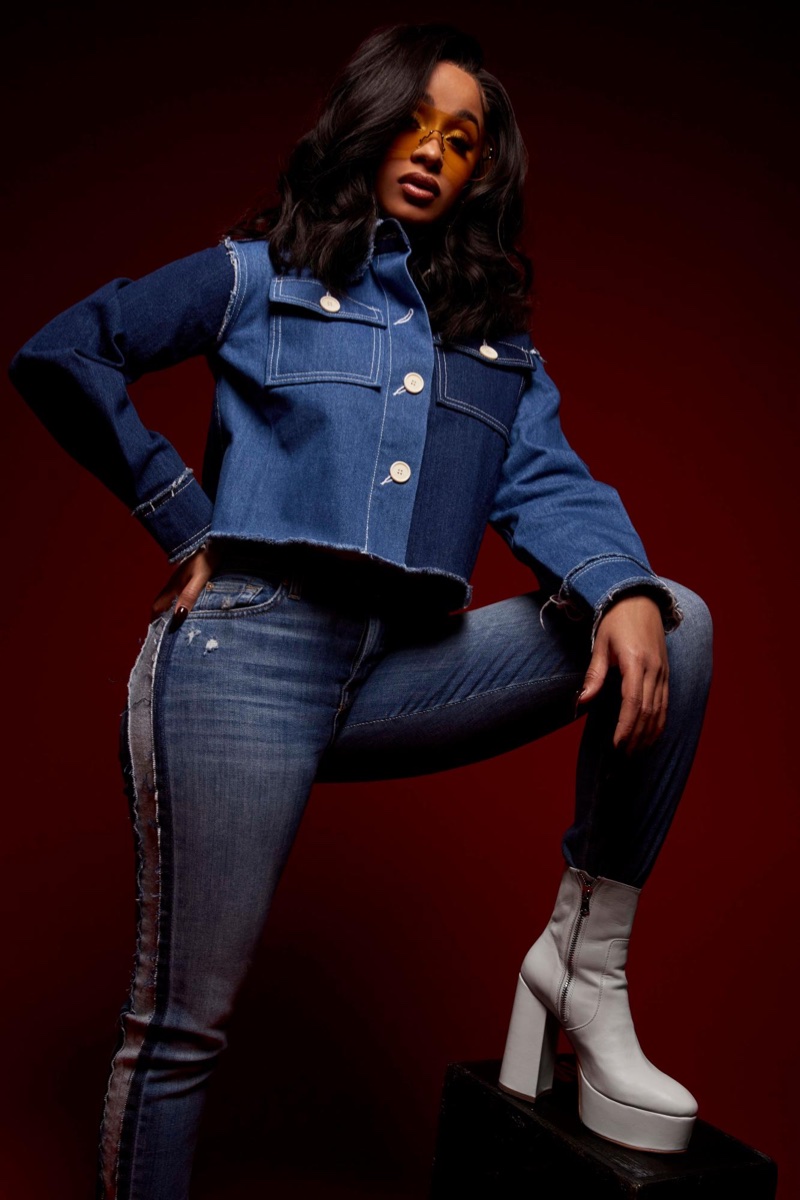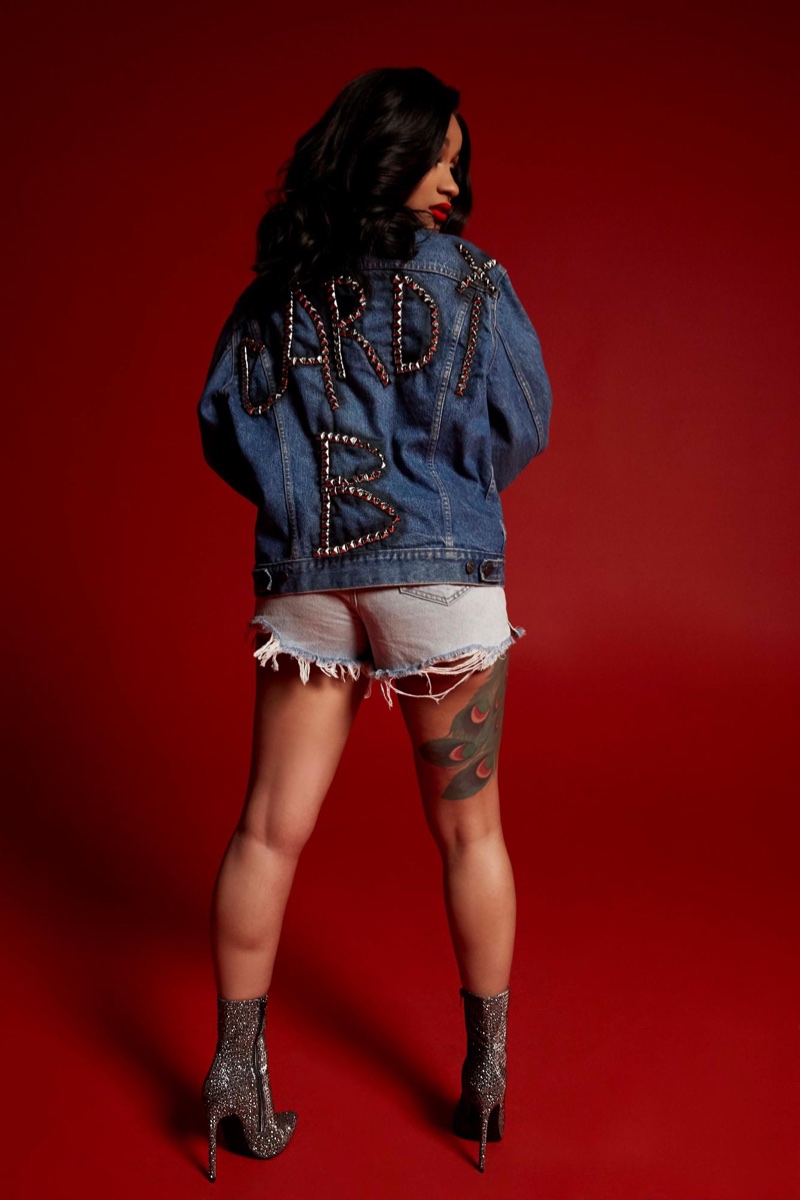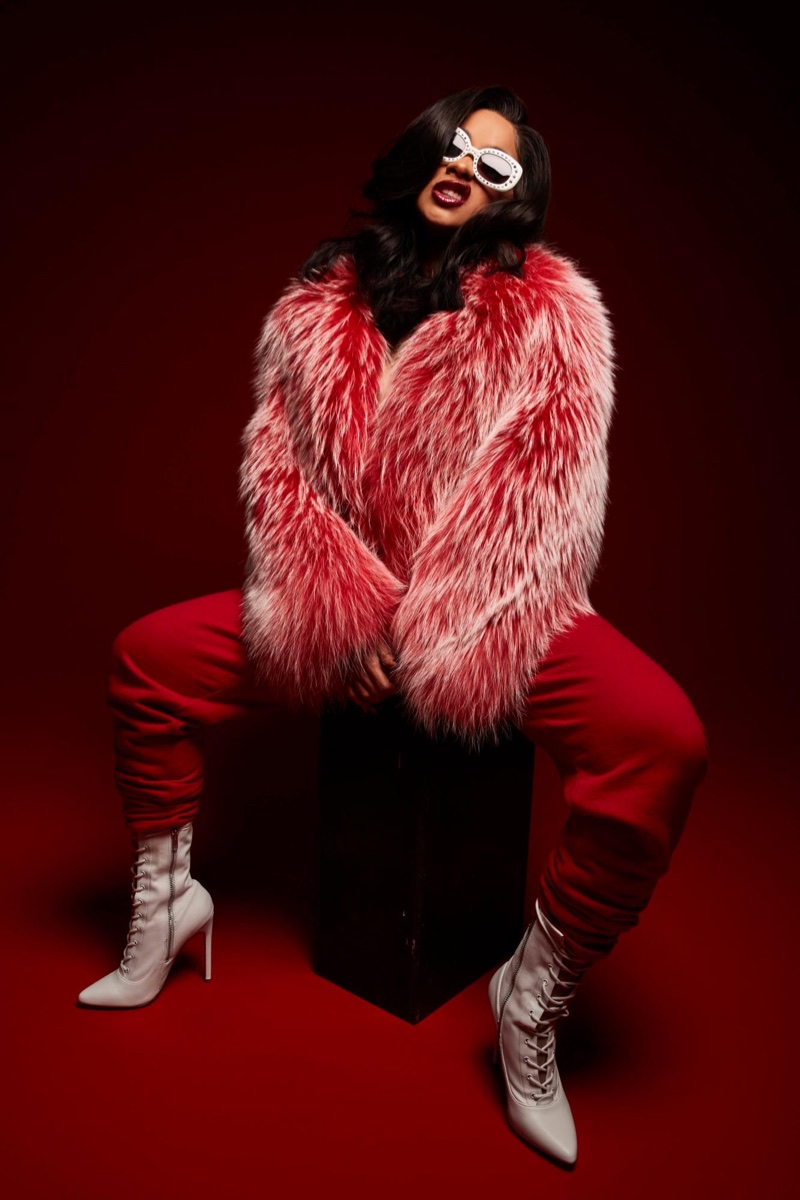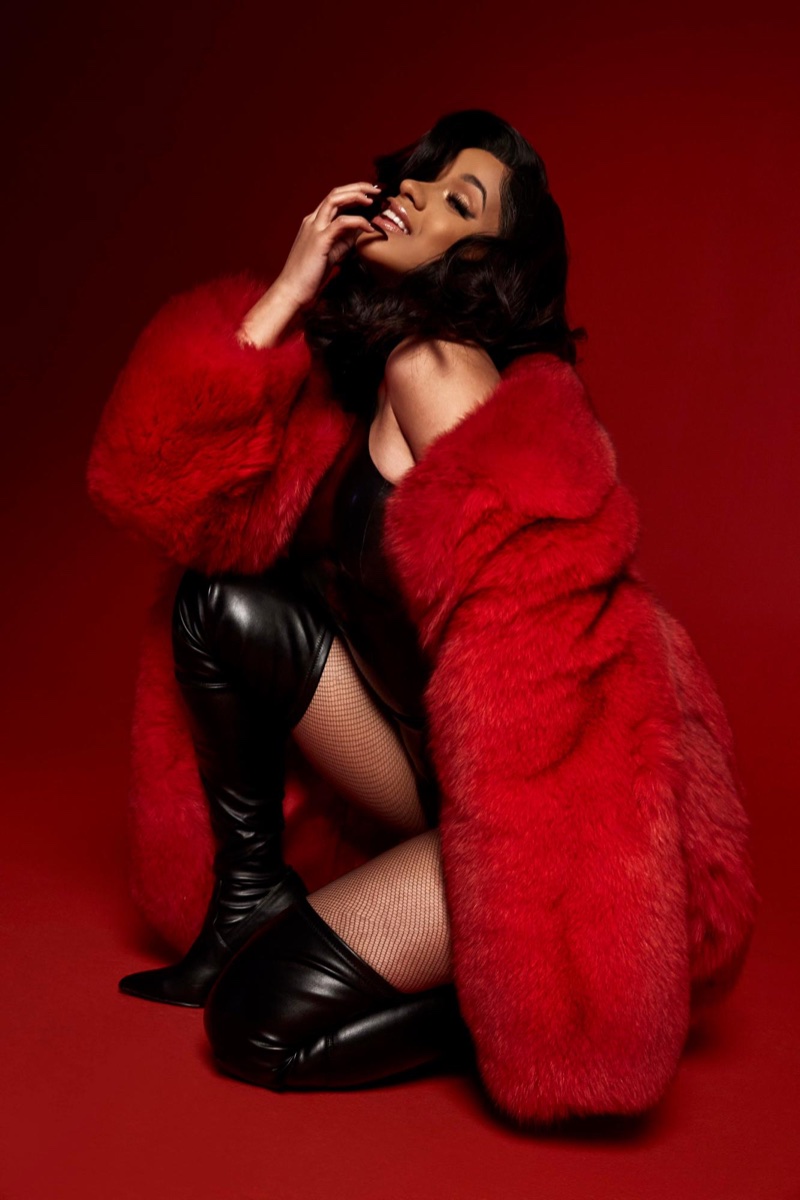 Other Brands
There are two new handbags to look for in the Fall Winter 2017 Collection. First is the H Box Shoulder Bag, second is the new Cinhetic Bag. Both bags are recently introduced and look very modern.
Today we will be reviewing the Hermes Cinhetic Clutch Bag, but keep in mind that there is also a shoulder box bag version available. Now let's dive into the details.
The Design
The vision of the Cinhetic Bag is to look boxy and futuristic. That vision has been achieved if you take a closer look at the design. The font and the structure used to craft the new 'H' logo in the center looks more like a robotic-symbol, something that's made in the future.
The Cinhetic Bag is designed in square shape and a flap. To get into the interior, you will need to turn the 'H' lock. This bag is made from Mysore goatskin, which is a soft but durable leather. It's the perfect choice for this bag, because it makes you feel comfortable and light when carrying this clutch.
The overall look of the Cinhetic Bag is elegant, minimalistic and ladylike. It matches to almost all of the styles in your wardrobe.
The Interior
Turn the 'H' lock to get into the interior. Inside you will find one small compartment to store all your evening accessories. And there is also a patch pocket to store other important stuff like credit cards and paper money. The interior is not very spacious, so the amount of essentials it can carry is also limited.
The Sizes And Prices
Measuring 18.3 x 17 x 8.5 cm, priced at €3450 euro, £3170 GBP via Hermes boutiques
More Images
Other Brands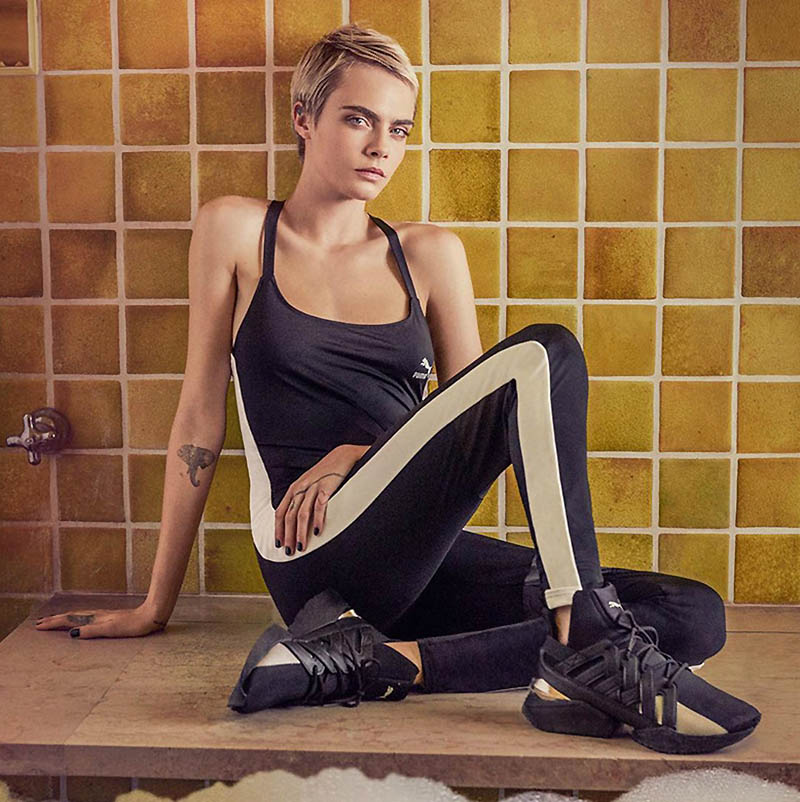 A face of PUMA since 2016, Cara Delevingne, returns for a new campaign championing the sports brand's 'Muse Echo'sneakers. Showing off a short haircut, the actress and model poses in a sporty Puma tank top and joggers with the new sneakers. A sudsy bubble bath gets pictured against a tiled backdrop for the images. The high performance sneakers include an embossed leather cage with a neoprene upper. A metallic TPU piece at the back adds some fashionable edge to the trainers.
Related: Cara Delevingne Rocks Armani Exchange's Bold T-Shirts
CAMPAIGN: CARA DELEVINGNE FOR PUMA 'MUSE ECHO' SNEAKERS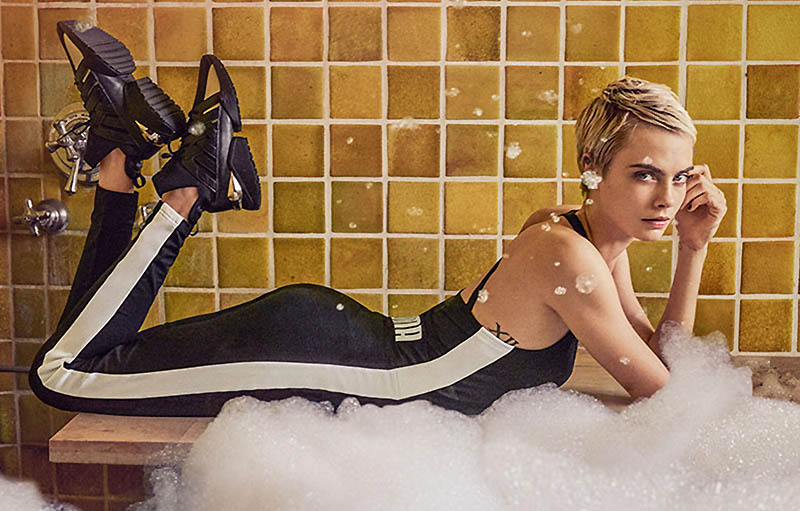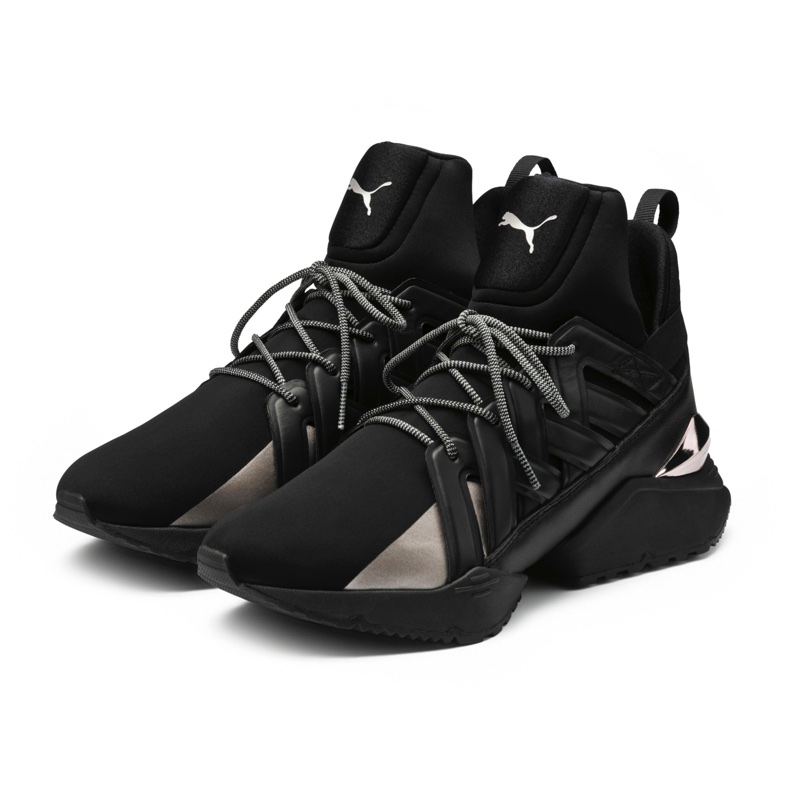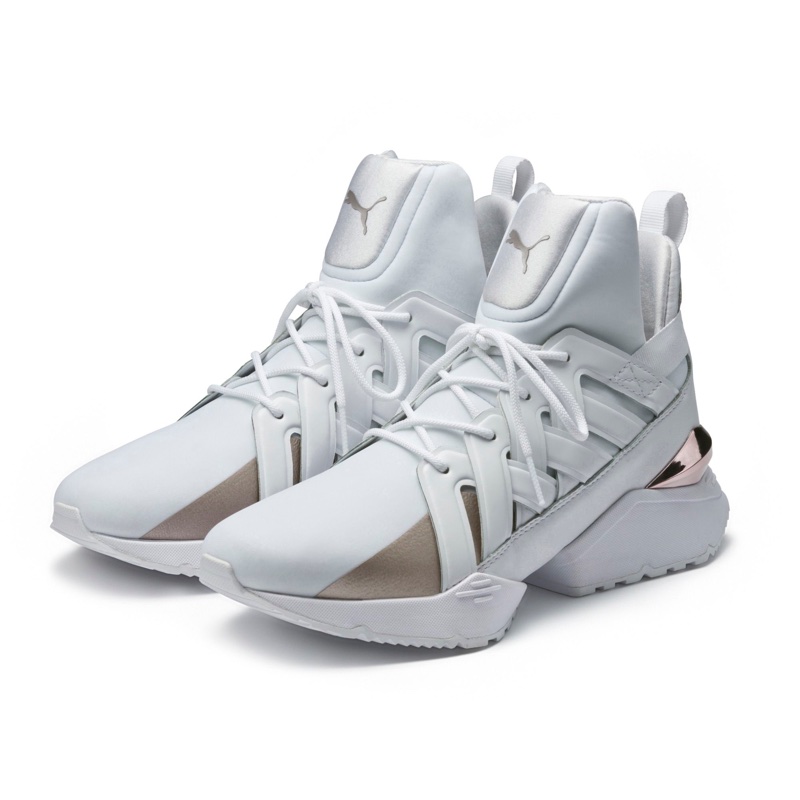 Other Brands
Edie Campbell graces the December 2017 cover of Vogue China. The British model poses in a draped, white dress with gold embellishments from Chanel's resort collection. In the accompanying spread, Edie heads outdoors for dreamy images captured by Patrick Demarchelier. Stylist Daniela Paudice dresses the blonde in designs from the likes of Loewe, Giorgio Armani and Burberry.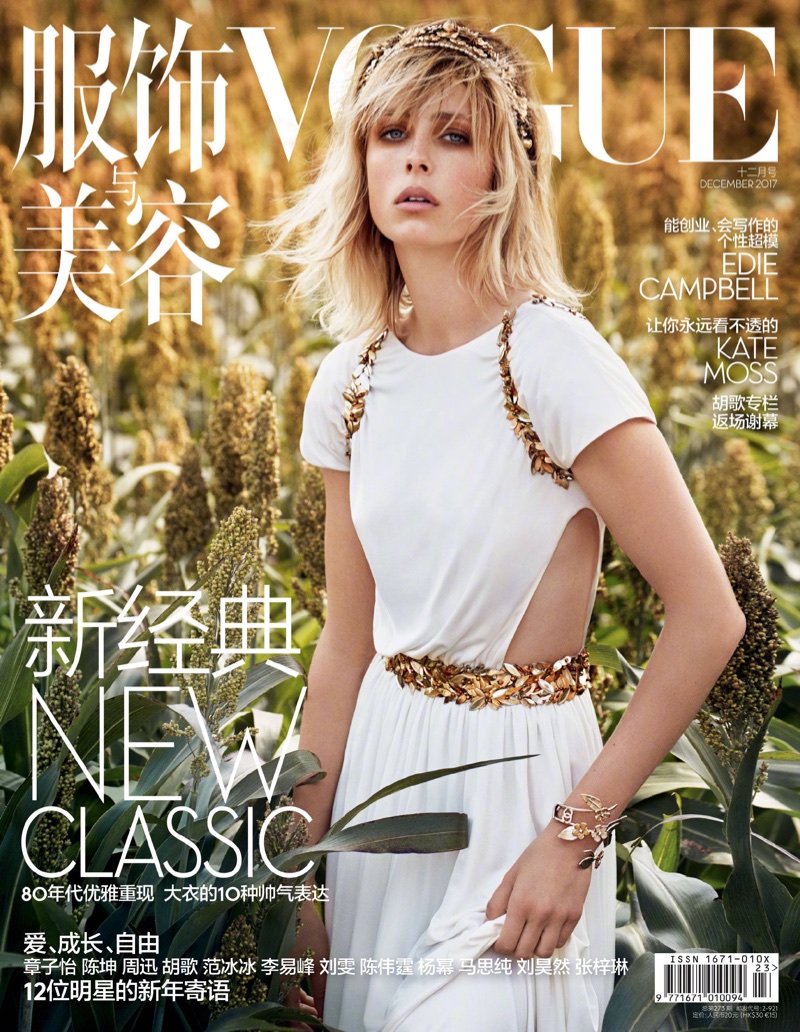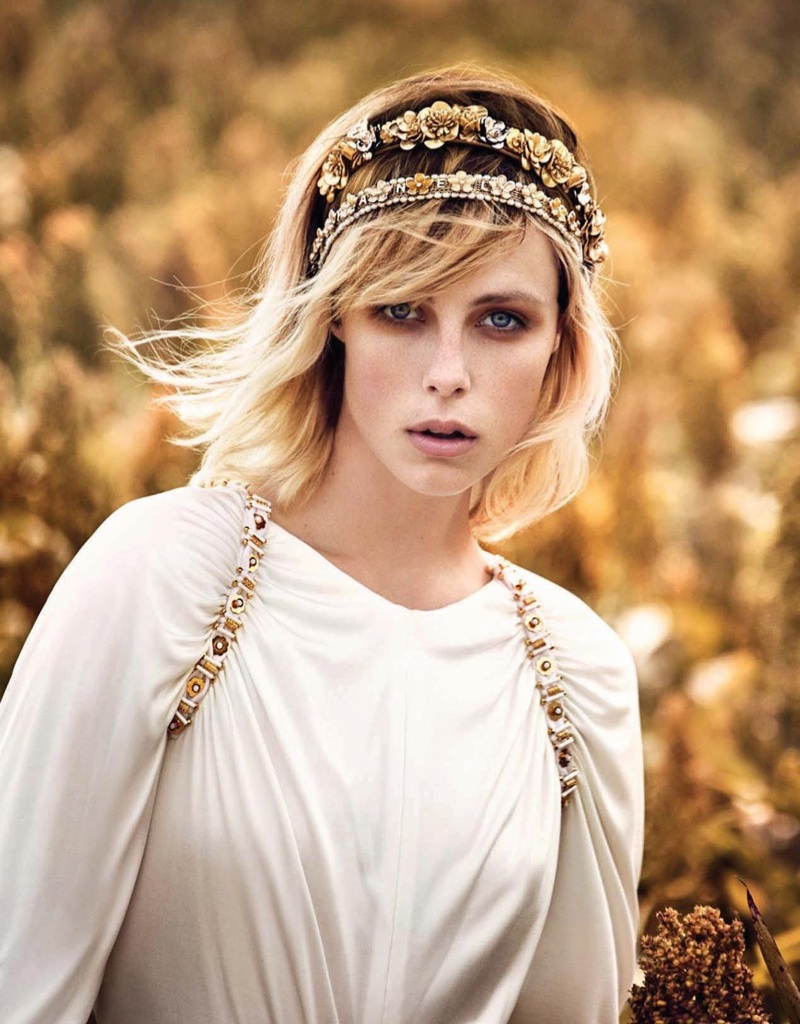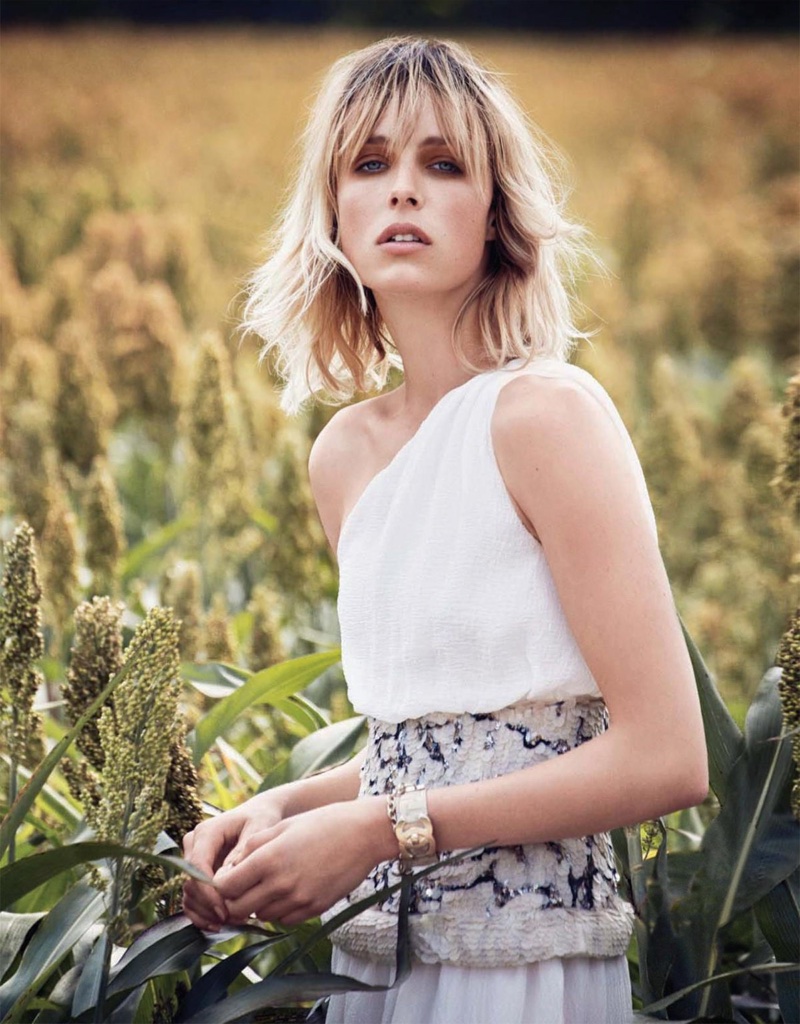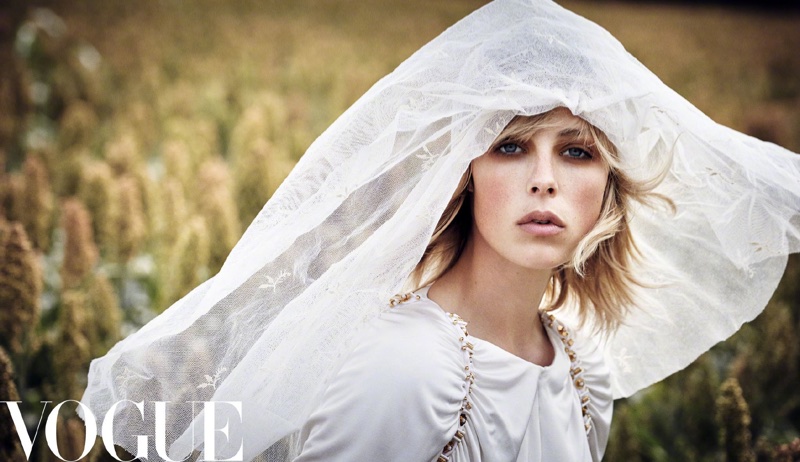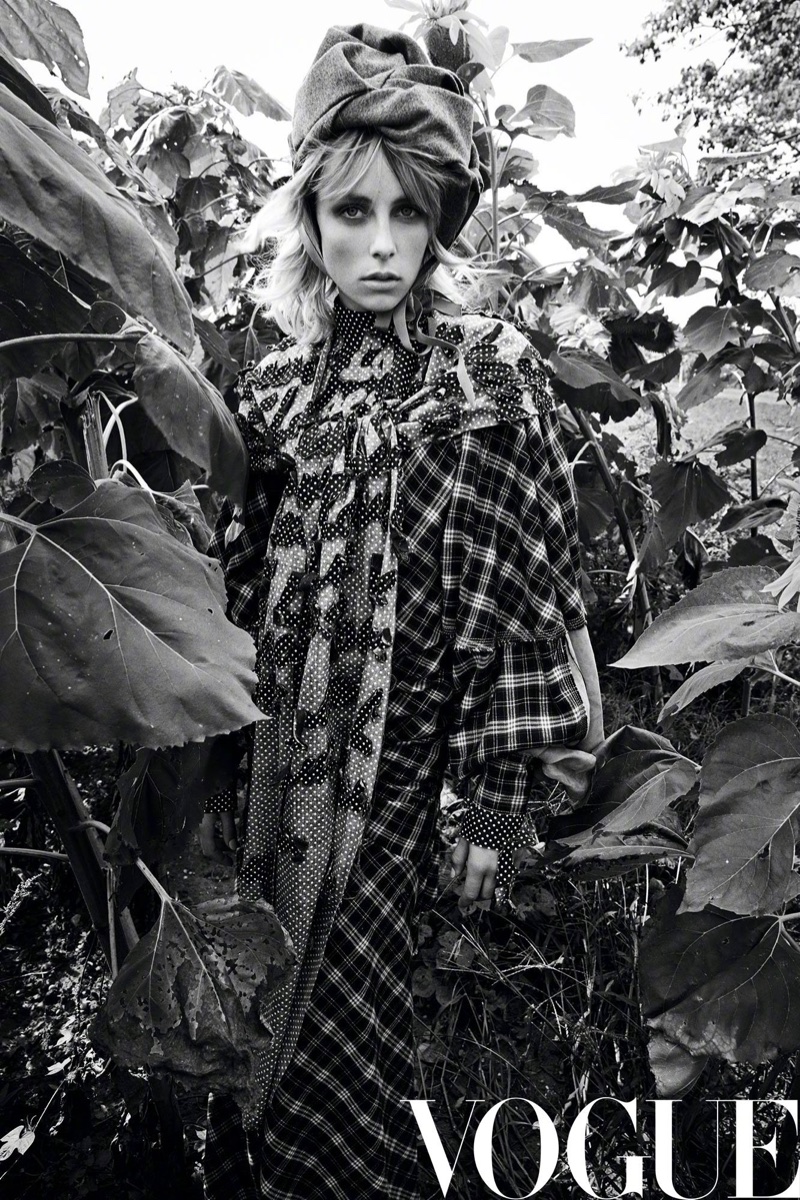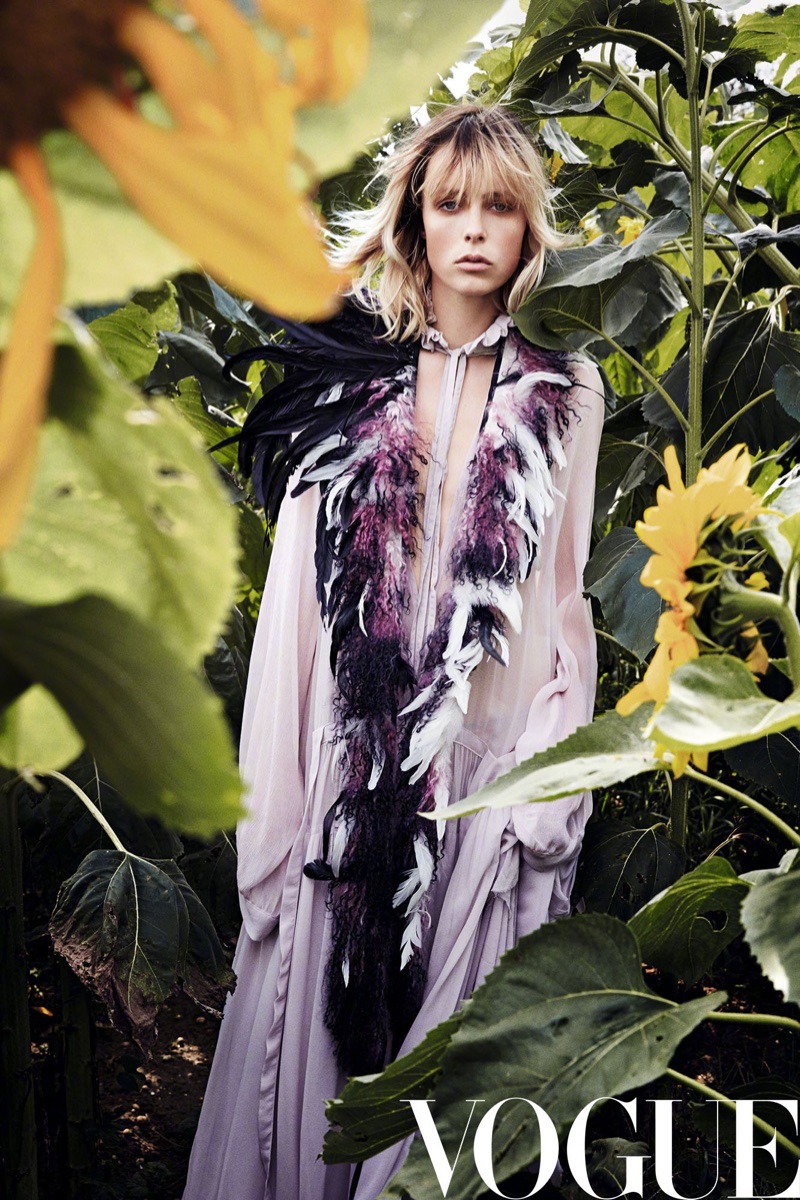 Designer Bags, Wallet, Purse, Belt & Accessories Official Site, Best Price & Quality, Free Worldwide Shipping, Free Returns. Each Bag Is A Work Of Art - Handmade - Cowhide Art - Can Custom-Made

Categories

New Posts

Hot Posts