Other Brands
Classic Fringes, Frosted tips, Wavy brows, Ombre lips. There are iconic beauty trends every year and this 2018 you can be part of the trends everyone is talking about. We all want to know what the year will bring for beauty trends, whether you are a beauty guru with the perfect contour guide or an amateur artist who loves experimenting with your own look. Trying out the new creations which have found their way onto the red carpet can not only be fun and exciting, but can no doubt make you feel like a celebrity yourself. Explore the beauty trends on everyone's lips without the premium price tag.
SUBTLE SHINE & SHIMMER
This year the sparkled and glitter are getting a revamp, with subtle shimmer and shine taking the stage. From gloss to shadow, shine and shimmer make up adds a hint of glamour without going over the top. London Fashion Week saw gloss and shine emerge as a prevalent trend, and appears to be the next evolution in highlighting and contouring too. However, adding some shine to your makeup bag doesn't have to cost a fortune, with NYX Professional Makeup Shimmer Eyeshadow Pigments for just £5.50 from boots.
GET THE FRESH-FACED LOOK
This year we are starting to see the disappearance of caked on foundation and the emergence of the "natural look". Not only on the outside but the inside too, as more people are preparing to get makeup which causes less harm both environmentally and physically, with many brands being exposed for containing harsh chemicals and parabens. Ethical, organic and chemical free makeup brands are not only hard to find but can be pricey too, so try exploring the exciting world of voucher code shoppingand find brands such as Neals Yard Remedies, The Body Shop and Green People at a fraction of the usual price.
HOTTEST HAIR MUST HAVES
Statement hair was iconic for the 2018 London Fashion Week, with Vogue exploring the prevalent braids, ponytails and eccentric cuts. Although cutting your own hair isn't advisable, there are a few key ways to save on styles such as the volumous ponytail and romantic French braids. With a huge range of YouTube videos dedicated to teaching everyone from beginner to expert, giving it a go on your own is a great way to save on the cost of a stylish do. Save on keeping your hair looking just right with homemade hairspray and avoid all the hidden chemicals in common brands.
ADD A SPLASH OF COLOUR
With celebrities such as Adele sporting the "Splash of Colour" trend with a bright and bold lipstick, this beauty trend is sure to stay for 2018. Whether it's bright red lips or bright pink nails, adding a bold colour to a natural beauty look has been a favourite trend throughout the last year, and It thankfully doesn't show any signs of disappearing any time soon. However, although the celebs were rocking this beauty trend at the Brit Awards, you don't need to have a celeb salary to add some colour to your look. With shops such as Fragrance Direct offering bold lipsticks from just £2.50 plus multi-buy savings, you can add a hint of colour for much less.
The top beauty trends for 2018 incorporate natural beauty with subtle shimmers and cleansers with bold statement elements such as eccentric hair and splashes of primary colour. Gaining inspiration from London Fashion Week and celebrity styles on the red carpet, you can experiment with your look and get the fresh faced, iconic style at a fraction of the usual price. Alternatively, you can ignore all the trends and look however you want and probably save a fortune; but where's the fun in that?
Other Brands
Boutique 1 takes the fashion scene by surprise yet again by adding to its appealing clothing collections a set of young, talented designers, who give a new sense of meaning to the words style, femininity and class. The store has come to fashion lovers' attention for a while now, thanks to the versatile, trending nature, and unconventional style its offers can be characterized by, but with extended luxury fashion purchase opportunities, now you have the chance to discover even more amazing, one-of-a-kind elements. If you are wondering who these new designers are, and how they can help you upgrade your fashion game, keep reading:
ALESSANDRA RICH – FASHION COLLECTION FOR THE EMPOWERED WOMAN
Starting shyly in the industry, but managing to grow in popularity at a fast pace and to become an internationally recognized brand, Alessandra Rich follows a strong, self-assured feminine design pattern that catches from the first glance the attention of anyone who knows and loves fashion. The designer's contemporary approach to women's clothing makes her such an important figure in the fashion industry. Although her signature piece is known to be a long, flowy dress with particular aesthetics, the brand also incorporates elements that can be easily worn to formal events or business affairs, by combining elegance with class and femininity. Being dressed in one of Rich's pieces will truly make you feel like a modern, empowered woman.
BORGO DE NOR AND HER BOHEMIAN PLAYFULNESS
Promoting femininity and style as a powerful, artistic and individualistic force, Borgo de Nor shows her eclectic backgrounds in her designs, and as claimed by the designer, the brand's creations focus on mixing comfort with aesthetical appeal. While the colors and patterns used are ones that maintain romantic vibes, Borgo de Nor's designs are suitable for any silhouette, addressing versatility and tailored-fit styles. Once you check out a few of this brand's fashion creations, you will be able to characterize the items as bohemian and romantic, while still noticing their luxurious side. Once you try out a Borgo de Nor piece, you will most certainly fall in love with it.
CAFTANII'S POWERFUL DESIGNS NOW AVAILABLE AT BOUTIQUE 1
Discussing about the role of power dressing among women when being interviewed, and promoting a feminine approach towards fashion design, those behind Caftanii have managed to get more than enough attention in the industry, while being relatively new on the market. While the brands' clothes can be somewhat unconventional, they follow a line that ensures a flattering fit on all body shapes, and the attentive chosen materials only contribute to the quality of the pieces even further. This luxury brand has been started by the talented twins, Ginevra and Ludovica Fagioli, and its limited collection is caftan inspired. As you will be able to see while checking Boutique 1' Caftanii clothes, the designers use only top quality materials and accessories, starting from Italian linen jean and up to golden stitching, which has already become a signature for Caftanii.
HOLIDAY PARIS AND THE QUEST FOR COMFORT
When it comes to fashion, embracing comfort should be one of your priorities. Being feminine and stylish doesn't have to mean you should compromise on convenience and level of comfort, and the brand Holiday Paris functions exactly under these principles. The designers have created an appealing clothing collection that holds pieces ideal for everyday wear, giving street style for women a new meaning. While each clothing element created by this brand has that luxurious feel to it, being designed out of qualitative fabrics, the items you can buy from Holiday Paris are also reasonably priced. Nowadays, you have the chance to purchase stylish clothes at appealing prices and Holiday Paris is the perfect example. Check what Boutique 1 includes in its offers from this contemporary brand and you will conclude for yourself that sweatshirts have never been this stylish.
IENKI IENKI – OUTERWEAR WITH A TWIST
Revolutionizing outerwear, you have never seen coats and jackets with such an interesting, unconventional design than those presented to you by Ienki Ienki. Being established by Dimitriy Ievenko, a designer of Ukrainian origins, this brand encompasses innovative elements for outdoor wear of exceptional quality. With a fashion-forward perspective on things, the designer's creations have round shapes, this being the signature of the brand, and include feminine touches through their nipped in waists. Besides the obvious eye-catching design of the elements, Ienki Ienki has also become widely known for the precise attention the brand has towards quality fabrics.
Redefine and refine your style by incorporating a few of these amazing creators' fashion elements in your wardrobe. With designs that follow the latest trends, color combinations that exuberate youth and freshness, and a keen eye for style authenticity and uniqueness, these designers continue to bring to the table clothes that never fail to impress. Whether you dress in one of Ienki Ienki's oversized, pyramid quilted shell down coats, or put on an Alessandra Rich polka dot dress, you can leave your house knowing you will be a remarkable appearance, a fashion inspiration that will most definitely stand out.
Other Brands
Our Monogram Flower addiction will soon be cured because of the Louis Vuitton Astrid Bag. It's introduced for the Spring Summer 2018 Collection and it's an extra choice besides the Capucines Bag (you know, with the Monogram flower on the front). So are you into a lovely feminine city bag?
The Design
The Astrid Bag is an elegant bag for the true lady. It's built with just one handle, but it's flexible and strong. The structured shape drew my attention, but it's really the new signature Monogram flower lock that kept me staring.
And as you might already know, the Monogram Flower is one of the label's iconic symbols. So by crafting one exactly in the center of this tote, will make it look both classic and timeless.
But there is more, the center is designed with smooth leather stripe, which boost the present of the Monogram Flower. The top edges are also refined with golden plates with eyelets. And these eyelets are built for the short leather strap, to help you carry the bag on your shoulder when necessary.
So without a doubt, this is a fabulous handbag. It's practical, chic and who knows? The next iconic?
The Interior
Get a nice look at the interior. You will find 2 separated compartments, which is easy and simple. But these two compartments are very spacious, and big enough to help you from day to night. Also, the interior is made with calfskin leather lining.
The Prices And Sizes
Measuring 12' x 10' x 6' inches, priced at $4800 USD, $5950 CAD, €3500 EUR, £3250 GBP, $39500 HKD, $6200 AUD, ¥561600 JPY, ¥36500 CNY via Louis Vuitton boutiques.
More Images And Colors
Other Brands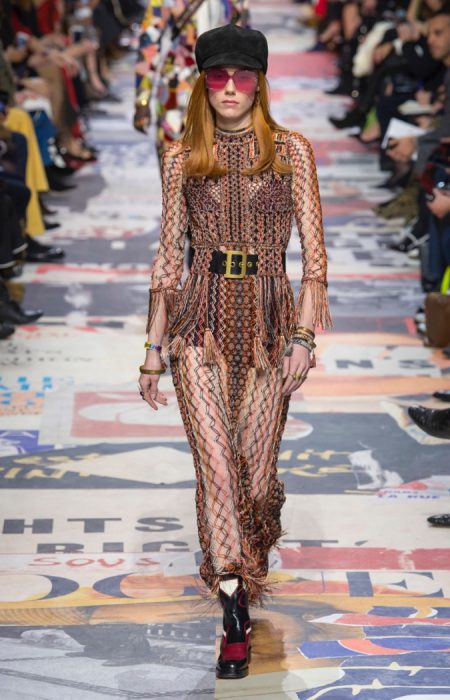 Maria Grazia Chuiri looked to 1968 for Dior's fall-winter 2018 collection presented during Paris Fashion Week. Model Ruth Bell opened the show with a sweater which read: "C'est non non non et non!" Inspired by a time of political upheaval and women's rights, Chuiri cited an image of a young woman protesting outside of a Dior store in 1966. She held a sign that said 'Mini Skirts Forever', which later led to the launch of Miss Dior. As for Chuiri, she offered a retro inspired uniform of relaxed suiting, tailored blazers and mid-length skirts. For cooler climates, the Dior woman wears shearling coats and embroidered outerwear. Over-the-knee boots, hats and saddle bags finished the chic ensembles.
DIOR FALL/WINTER 2018 COLLECTION
Other Brands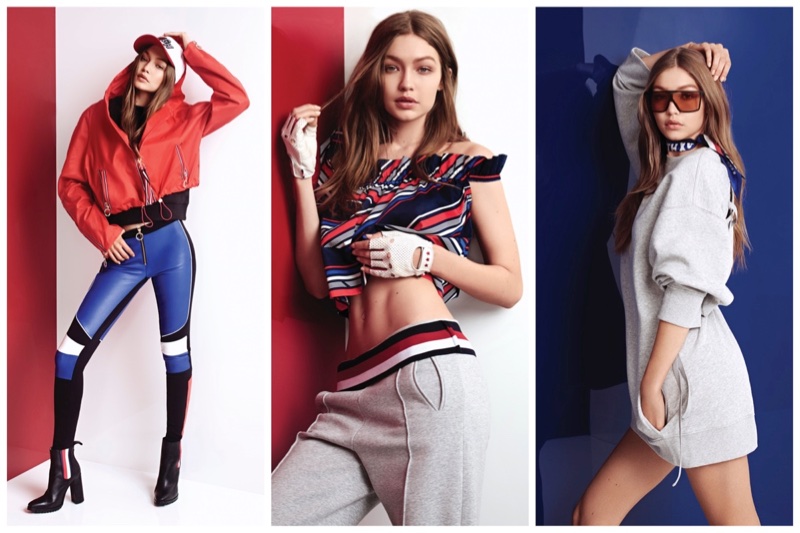 The final and fourth collaboration between Tommy Hilfiger and Gigi Hadid has officially arrived online. For spring-summer 2018, the collection focuses on racing inspired styles with a streetwear twist. From distressed jeans to cropped jackets and sweatshirt dresses, these pieces will upgrade your new season wardrobe. Discover our picks from the TommyxGigi collaboration below, and shop more at REVOLVE.com.
Related: Gigi Hadid is Ready to Drive for TommyxGigi Spring 2018 Campaign
TOMMY X GIGI SPRING 2018 CLOTHING COLLECTION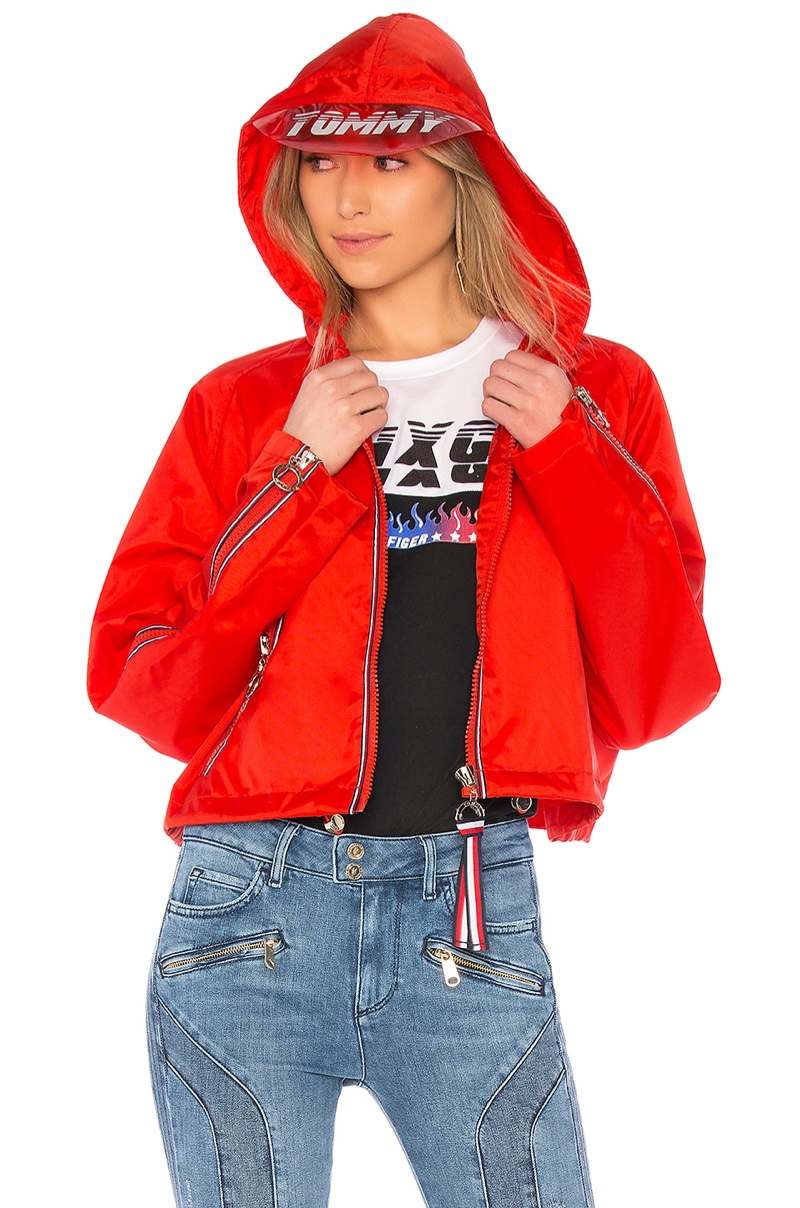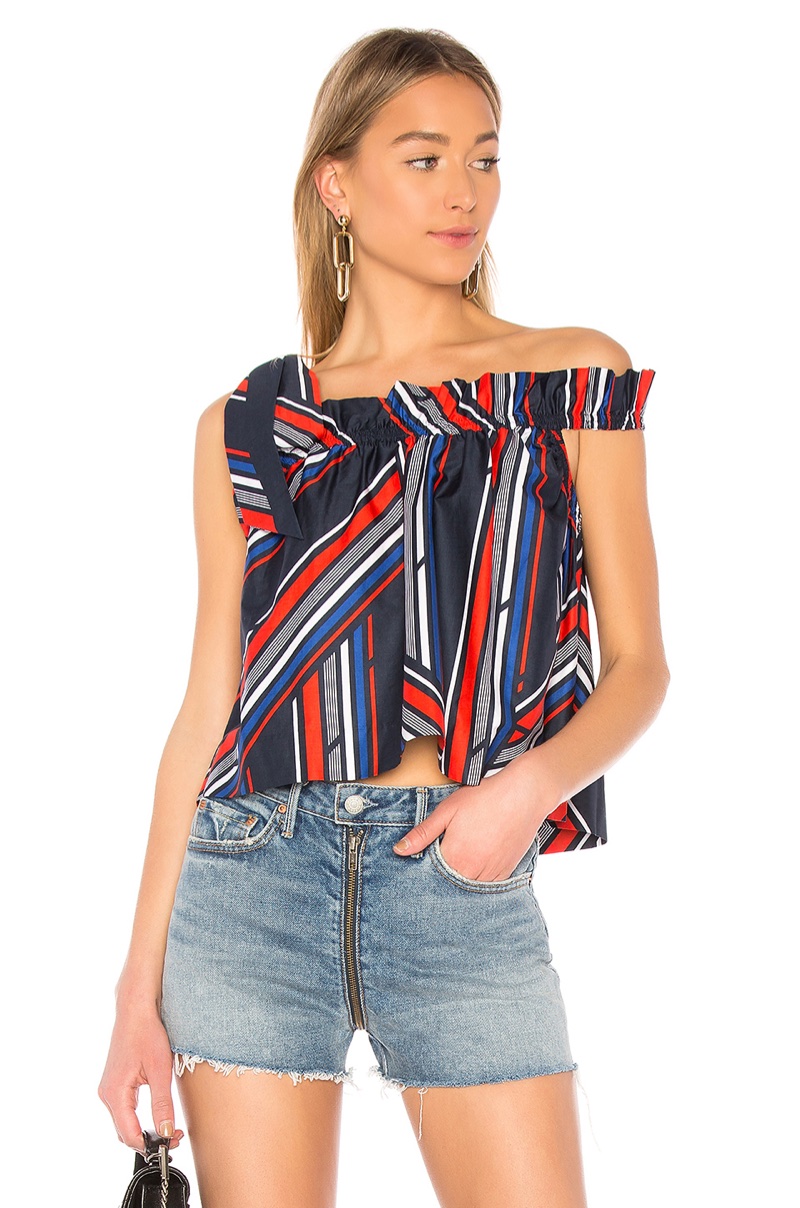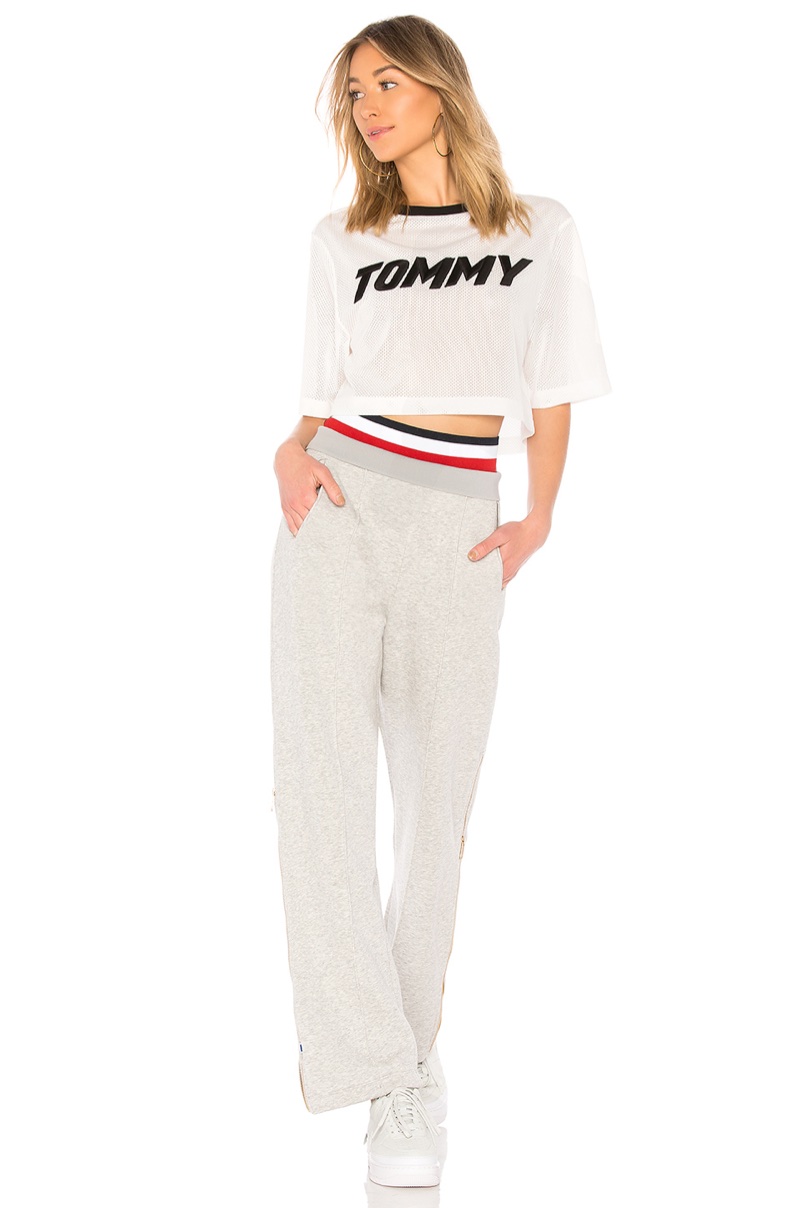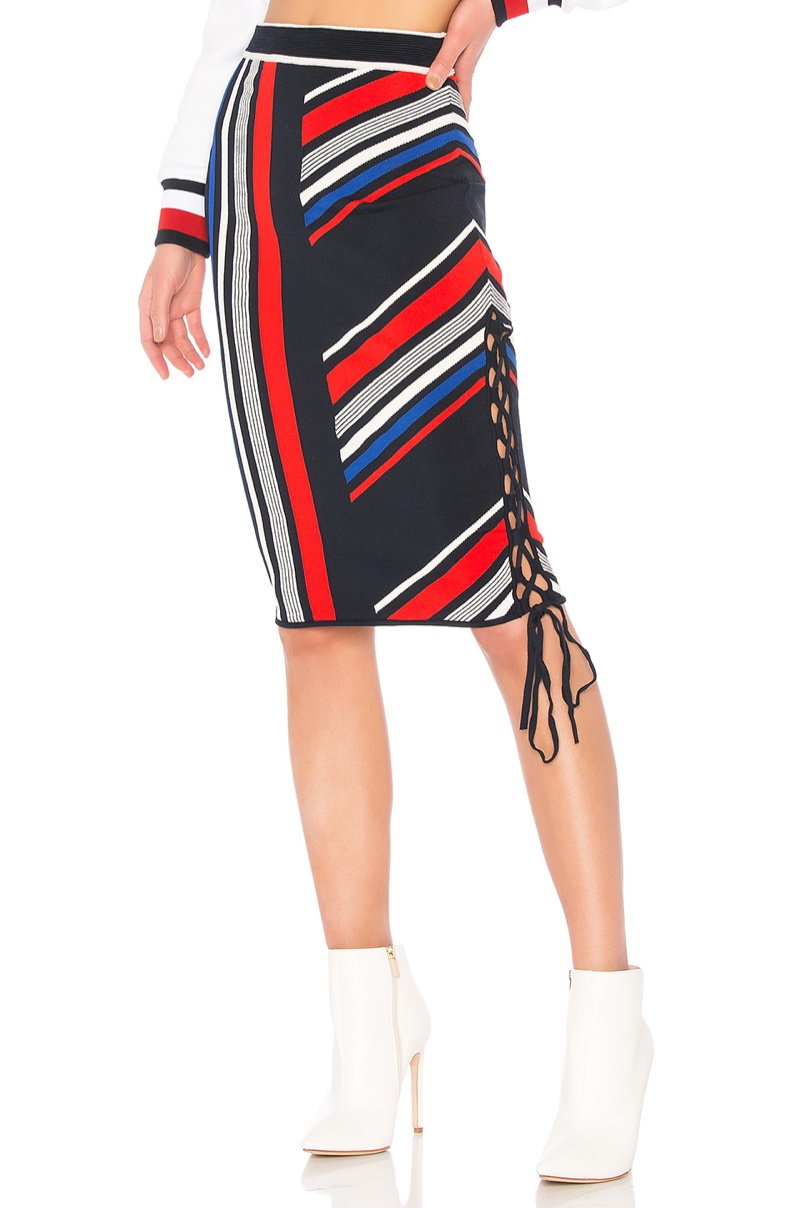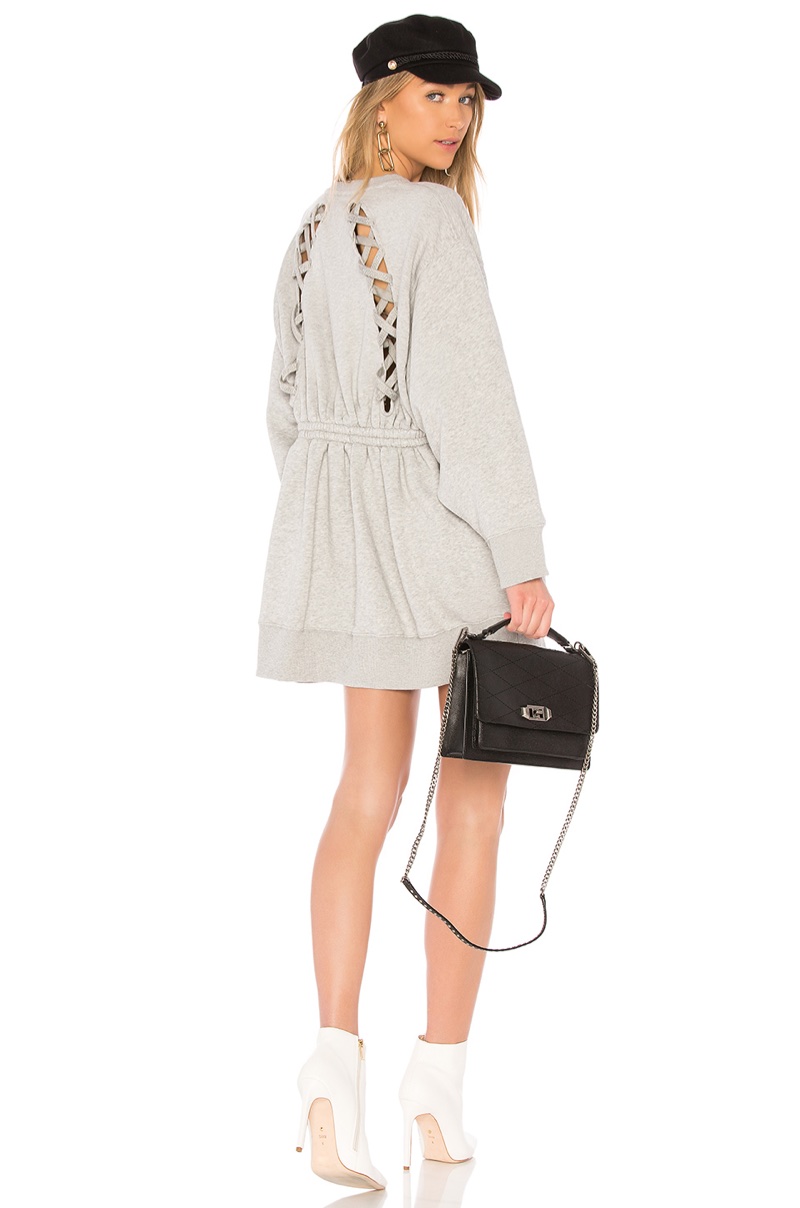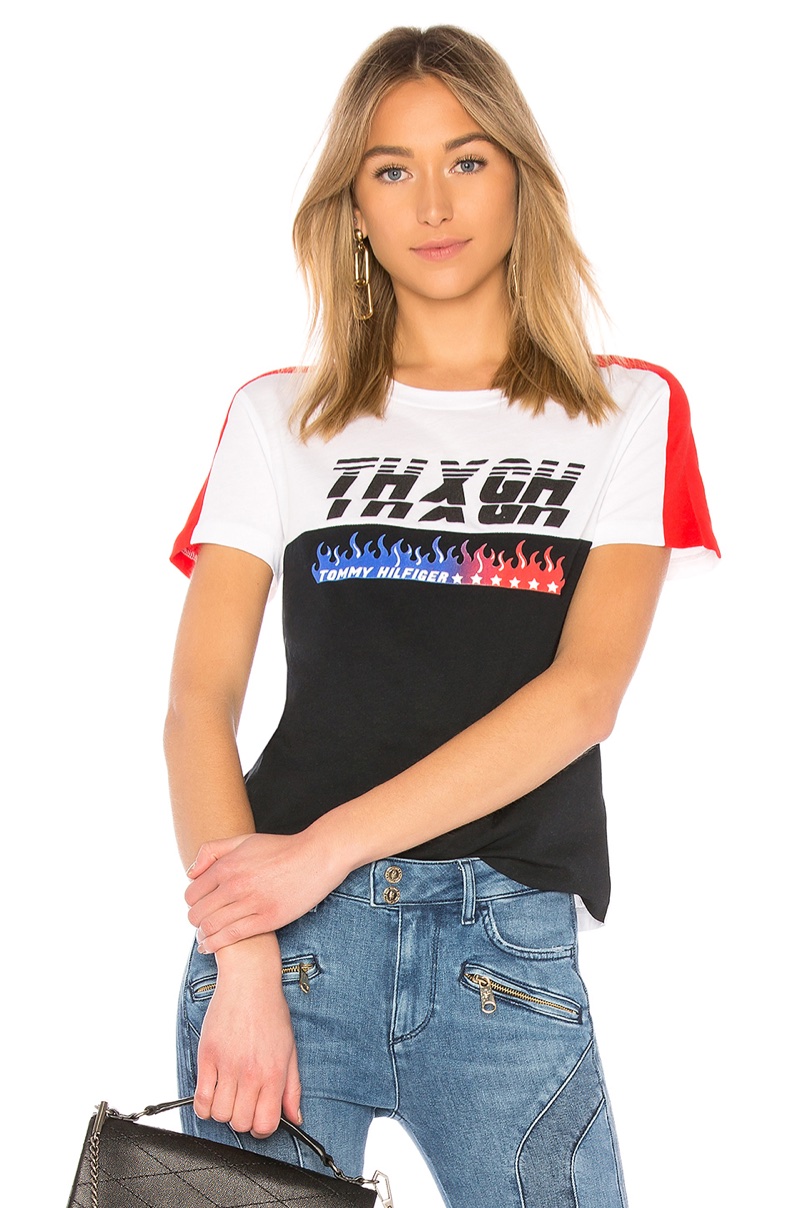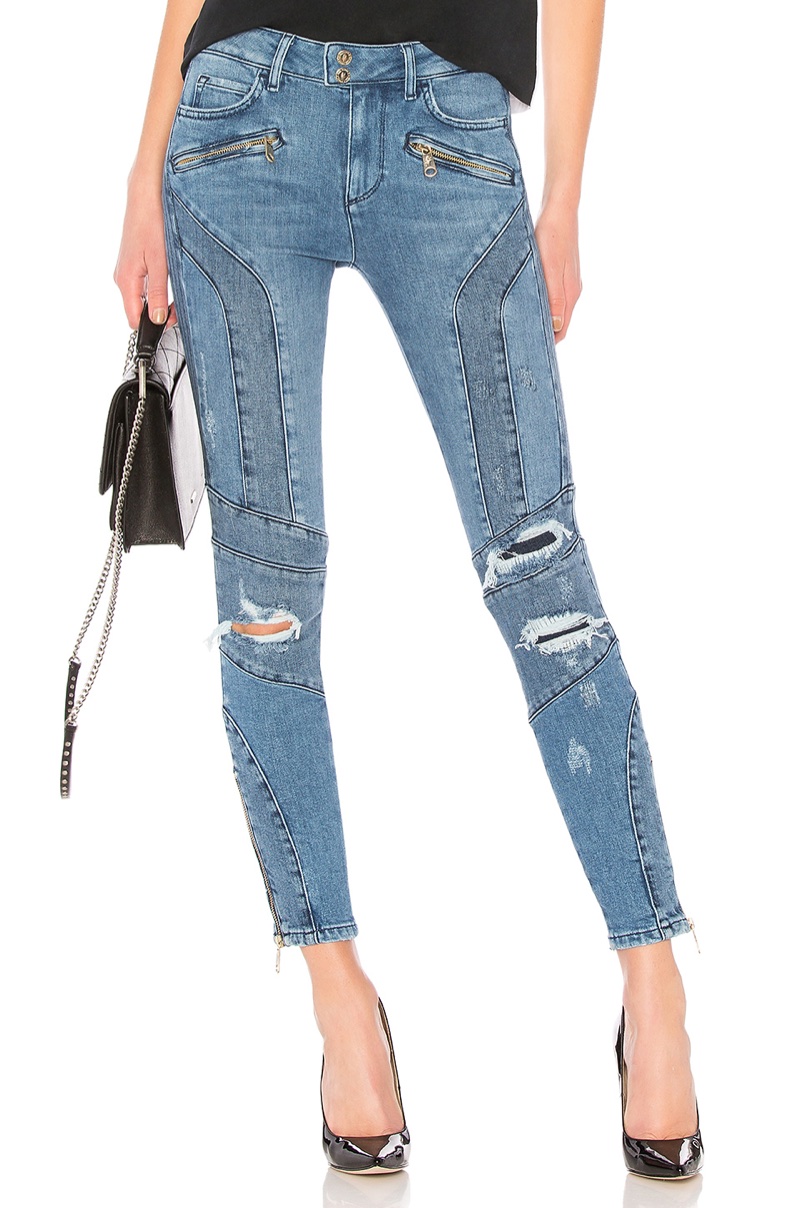 Other Brands
What's the best way to differentiate yourself without sacrificing your love for the classics? Well, here's the secret – take an iconic handbag, but with seasonal addition. For example, these Boy Chanel Braided WOCs from Chanel Spring Summer 2018 Collection Act 1. It's like hitting two jackpots in one; you get the style you want and it's beautiful as well. So what do you think?
The Design
Or you can just buy it as an investment because you like collecting Boys. These Boy Chanel WOCs are the ones that you want to bring with when having fine dine with your friends. And the best of all, without any hype, you can never go wrong with these. Always in-style. Forever-trending and better than investing stocks.
These Boy WOCs are nicely built without the quilting, but instead the centers are crafted with two-tone braided-patterns in lambskin. The two-tone eliminates the boredom out of the bag and creates a touchy and lovely contrast. The middle features the iconic studded clasp that everyone fashion girl loves. And what's best of all? These are unique designs because they will be gone when the season is over.
And if you doubt whether this Boy will be useful or not. Ask yourself; is there a moment when you need this beautiful thing? Of course there is.
The Interior
The interior looks like a big wallet. Inside you will find multiple compartments with patch pockets and credit card slots to help you organize your daily essentials. The only question left is; will you be carrying it day or night? Or both?
The Prices And Sizes
Style code A80287, measuring 4.8' x 7.6' x 1.4' inches, priced at $3150 USD, €2950 EUR, £2670 GBP, $4960 SGD, $25900 HKD, $4650 AUD via Chanel boutiques.
More Images And Colors
Designer Bags, Wallet, Purse, Belt & Accessories Official Site, Best Price & Quality, Free Worldwide Shipping, Free Returns. Each Bag Is A Work Of Art - Handmade - Cowhide Art - Can Custom-Made

Categories

New Posts

Hot Posts